Pro Shop Cafe
Americano
REG £1.75
LGE £1.90
Latte
REG £1.85
LGE £1.95
Cappuccino
REG £1.85
LGE £1.95
Espresso
REG £1.75
Double
Espresso
REG £2.00
Hot
Chocolate
REG £2.00
LGE £2.20
Tea
REG £1.60
LGE £1.75
COME IN AND ENJOY, SEE YOU SOON..!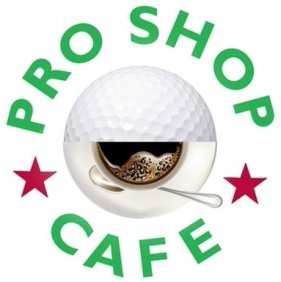 PRO SHOP CAFE
February 2013 saw a development change to Henley Golf Club's ever so friendly Professional Shop...
For so long, we have served members and all our customers with their every golfing need; lessons, vouchers, golf clubs and prizes etc...WELL NOW, we are able to serve fantastic LAVAZZA coffee to all those early birds that like a game of golf early in the morning. Drink in, take out, we have the facility to satisfy your requests. With Wi-Fi now available at the golf club, why not come down early, enjoy a coffee and friendly chat whilst working on your emails??